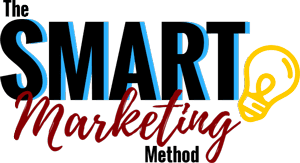 The SMART Marketing Method
Online Course
February 28 – March 28 (5 sessions)
Wednesdays 6:30pm | Online | $597.00
Register Now
When it comes to marketing your business, do you get overwhelmed and often confused about what to do first…or even next?
The SMART Marketing Method is Erin MacCoy Coaching's interactive Signature Coaching Program that helps businesses get clear and on track both in business branding and marketing strategy. It's a small business owner's guide for getting marketing done… and done right!
5 sessions
February 28 – March 28  |  Wednesdays 6:30pm
To complete The SMART Marketing Method, you will participate in 5 ONLINE sessions with other small business owners just like you, on the following topics:
What is Branding?

(60 mins)

Defining & Identifying Your Target Audiences

(60 mins)

Creating Messaging That Matters

(90 mins)

Building a Marketing Plan

(60 mins)

BONUS 5th SESSION: Content Planning 101!

(30 mins)
Together, we will go from zero to hero, from brand concept to marketing strategy.
What we'll create and develop:
The beginnings of your comprehensive brand story,
The beginnings of your content marketing: a SWOT analysis, 3 key messages and a Unique Selling Proposition,
Up to three buyer personas for use in marketing planning,
A marketing plan overview with tactics,
Ideas for making sure your business is ready for growth.
What you get:
Three 60 minute sessions, one 90-minute session, and one BONUS 30-minute session for a total of five intensive sessions on marketing your business for the win,
Personalized marketing support,
Group support from other business owners just like you,
The SMART Marketing Method comprehensive e-book of marketing resources, materials and killer course content,
Homework! You will receive a post-session e-mail with specific steps for action,
Access to my marketing arsenal of articles, links, and other marketing support documents that can help your progress,
Access to my network colleagues who can lend support to the implementation of your marketing plan,
1 individual coaching session with me (30 mins) during the course,
Access to the Erin MacCoy Coaching FB Community, SMART Marketing Private Facebook group and newsletter.
Each component of The SMART Marketing Method has straightforward homework essentials that the business owner must complete. Don't worry, it's all about you and your business, and what you already know, so it won't be hard to do.
At the completion of this series, you will have everything you need to align, re-direct, or energize your marketing to new levels of success.
Introductory pricing: $597
Includes a multi-chapter, easy-to-follow e-book, three 60-minute sessions, one 90-minute session, and one 30-minute bonus session, AND one 30-minute coaching session during the course.
Space is limited to 6 participants to ensure a high quality educational experience.